Erika D. Tate, Ph.D.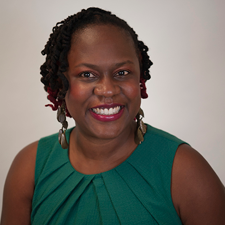 Erika D. Tate, Ph.D. — Founder and CEO, Bluknowledge LLC
Erika D. Tate, Ph.D., is the founder of Bluknowledge LLC, a learning firm that advances equity in schools and communities through collaborative research, insightful evaluation and equity-driven professional learning. For more than 20 years, she has worked toward equitable outcomes in education and health for children, families and adults. Erika launched Loravore® Learning to empower school and community educators to design and deliver equitable, effective learning experiences. She also hosts Remix EQ Live to build community among professionals who center equity in their work, inspiring others to make the world a more just place.